If you want to know how to deal with the living dead you should definitely watch our picks for the best zombie movies.
10. World War Z (2013)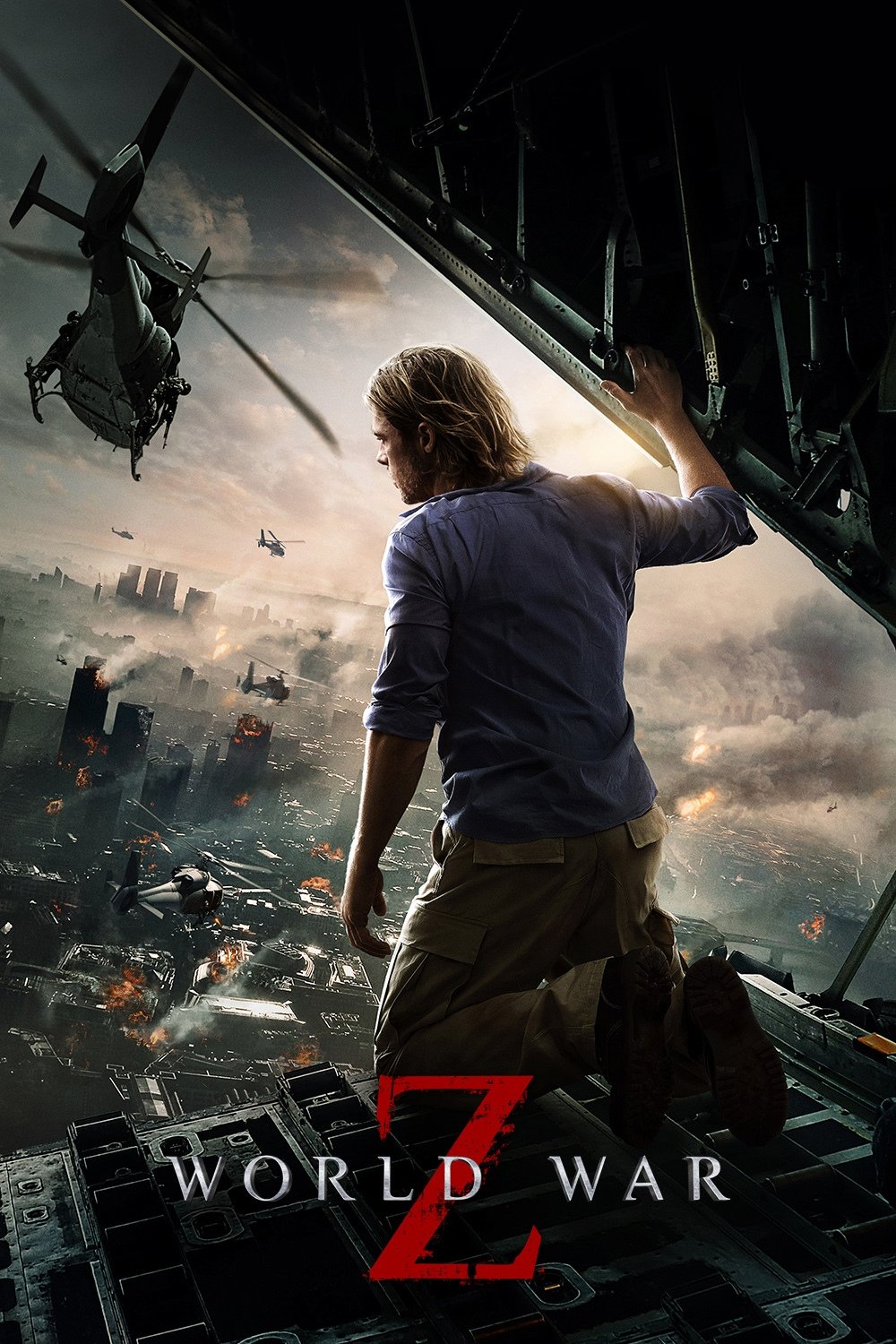 World War Z is a 2013 apocalyptic action horror film directed by Marc Forster and stars Brad Pitt, Mireille Enos and James Badge Dale. This actionpacked blockbuster is an unstoppable ride through the horrors of a worldwide crisis. When waves of zombie-mutants begin to overrun humanity, United Nations employee Gerry Lane has to win a race against time itself in order to stop the pandemic that is threatening to wipe out live on earth – while still trying to find his family and remain his humanity.
Action, Drama, Horror, Science Fiction, Thriller | Director: Marc Forster
9. Planet Terror (2007)
Planet Terror is a 2007 horror film written and directed by Robert Rodriguez and stars Rose McGowan, Freddy Rodriguez, Josh Brolin, Marley Shelton and Bruce Willis. Being a cool and stylistic throwback to classic grindhouse movies, Planet Terror offers a variety of entertainment with bloody violence and a refreshingly ironic take on zombie movies. Facing an unstoppable army of zombie-like humanoids that have taken over the world, the remaining survivors refuse to go down without an epic fight.
Horror, Action, Thriller | Director: Robert Rodriguez
8. I Am Legend (2007)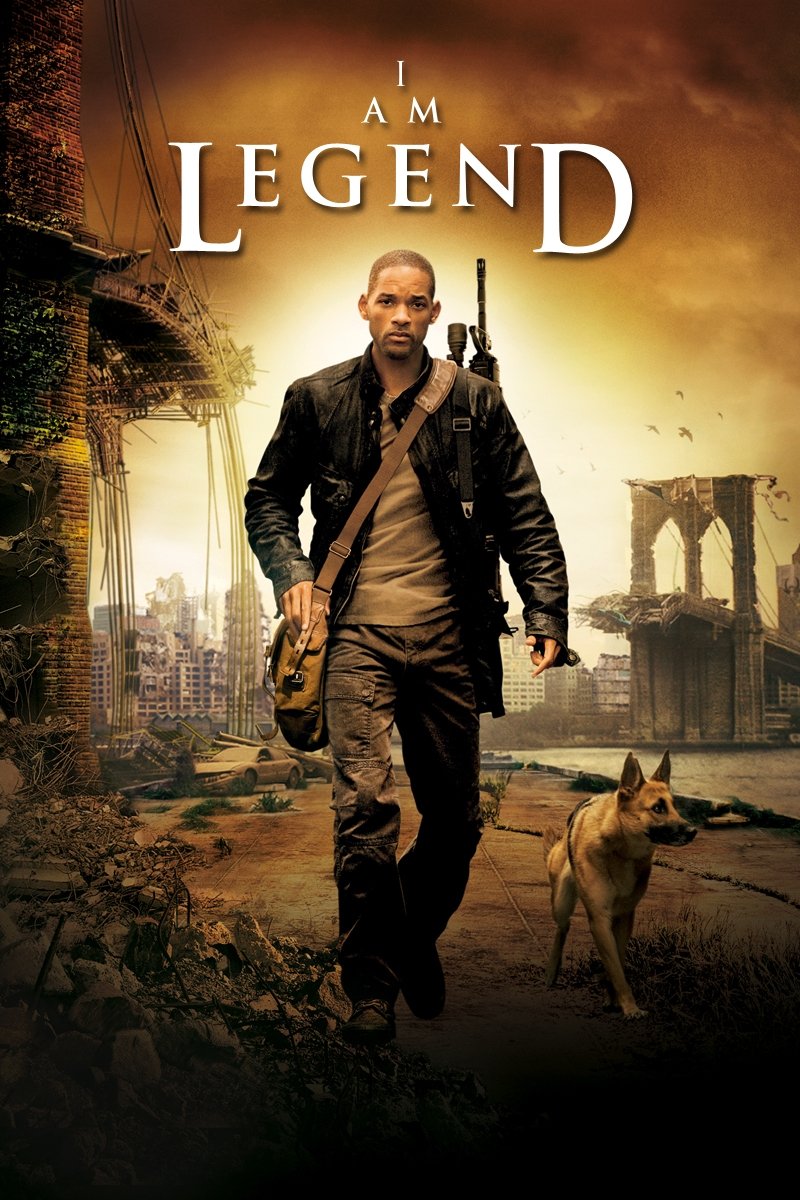 Robert Neville is a scientist who was unable to stop the spread of the terrible virus that was incurable and man-made. Immune, Neville is now the last human survivor in what is left of New York City and perhaps the world. For three years, Neville has faithfully sent out daily radio messages, desperate to find any other survivors who might be out there. But he is not alone.
Drama, Horror, Action, Thriller, Science Fiction | Director: Francis Lawrence
7. Dawn of the Dead (2004)
Dawn of the Dead is a 2004 action horror film directed by Zack Snyder and stars Sarah Polley, Ving Rhames, Jake Weber, and Mekhi Phifer. This violent and truly worthy Remake offers extreme gore and bone-chilling violence while also managing to retell the original story with new layers to it. Trapped on a shopping mall the remaining survivors of a worldwide zombie apocalypse have to overcome challenges near to the impossible… But the dead are stronger and more dangerous than anyone could have thought.
Fantasy, Horror, Action, Drama | Director: Zack Snyder
6. Train to Busan (2016)
Train to Busan is a 2016 South Korean action horror film directed by Yeon Sang-ho and stars Gong Yoo, Jung Yu-mi, and Ma Dong-seok. It is skillfully crafted ride in which a group of passengers has to fight their way through a viral outbreak while the country is at its brink of collapse. Trapped on a train the protagonists have to overcome blood-drenched and horrifying challenges to finally reach Busan, the only safe area left. Or at least that's what they hope…
Action, Horror, Thriller | Director: Yeon Sang-ho
5. 28 Days Later (2002)
28 Days Later is a 2002 British post-apocalyptic horror film directed by Danny Boyle, written by Alex Garland and starring Naomie Harris, Cillian Murphy, Christopher Eccleston, and Brendan Gleeson. Waking up in an abandoned hospital, our lead character takes a blow in an empty world. He has not been conscious since a mysterious virus drained all of the United Kingdom. Fighting his way out of a whirly brain and struggling to figure out what's going on, he struggles to makes his way home.
Horror, Thriller, Science Fiction | Director: Danny Boyle
4. Zombieland (2009)
The timid and introvert Columbus is forced to join an experienced zombie killer named Tallahassee to survive the zombie apocalypse. Zombieland is an American post-apocalyptic zombie comedy film directed in 2009 by Ruben Fleischer and stars Jesse Eisenberg, Woody Harrelson, Emma Stone and Abigail Breslin in lead roles. As Tallahassee plans to find the last Twinkie on Earth, the duo will meet Wichita and Little Rock, two young girls who have used some unusual technique during the chaos.
Comedy | Director: Ruben Fleischer
3. Dawn of the Dead (1978)
Dawn of the Dead is a 1978 independent horror film directed by George A. Romero and stars David Emge, Ken Foree, Scott Reiniger and Gaylen Ross. When the dead rise from their graves, a group of survivors that could not be more different, two SWAT members, a traffic reporter and his girlfriend, find safety in a shopping mall to escape the flesh-eating creatures. With revolutionary practical effects and gore to literally grind your teeth, Dawn of the Dead is truly for people with a strong temper.
Horror | Director: George A. Romero
2. Shaun of the Dead (2004)
Shaun of the Dead is a 2004 horror comedy film directed by Edgar Wright and stars Simon Pegg, Kate Ashfield, Lucy Davis and Nick Frost. Hilarious and charming, Shaun of the Dead offers a refreshing comedic take on the genre of zombie movies. When an unstoppable virus is turning people into zombies, the protagonist Shaun and his simpleminded best friend have to survive the apocalypse while also managing to find Shauns Ex-girlfriend Liz and win her back. Together they run from one weird scenario into another.
Horror, Comedy | Director: Edgar Wright
1. Night of the Living Dead (1990)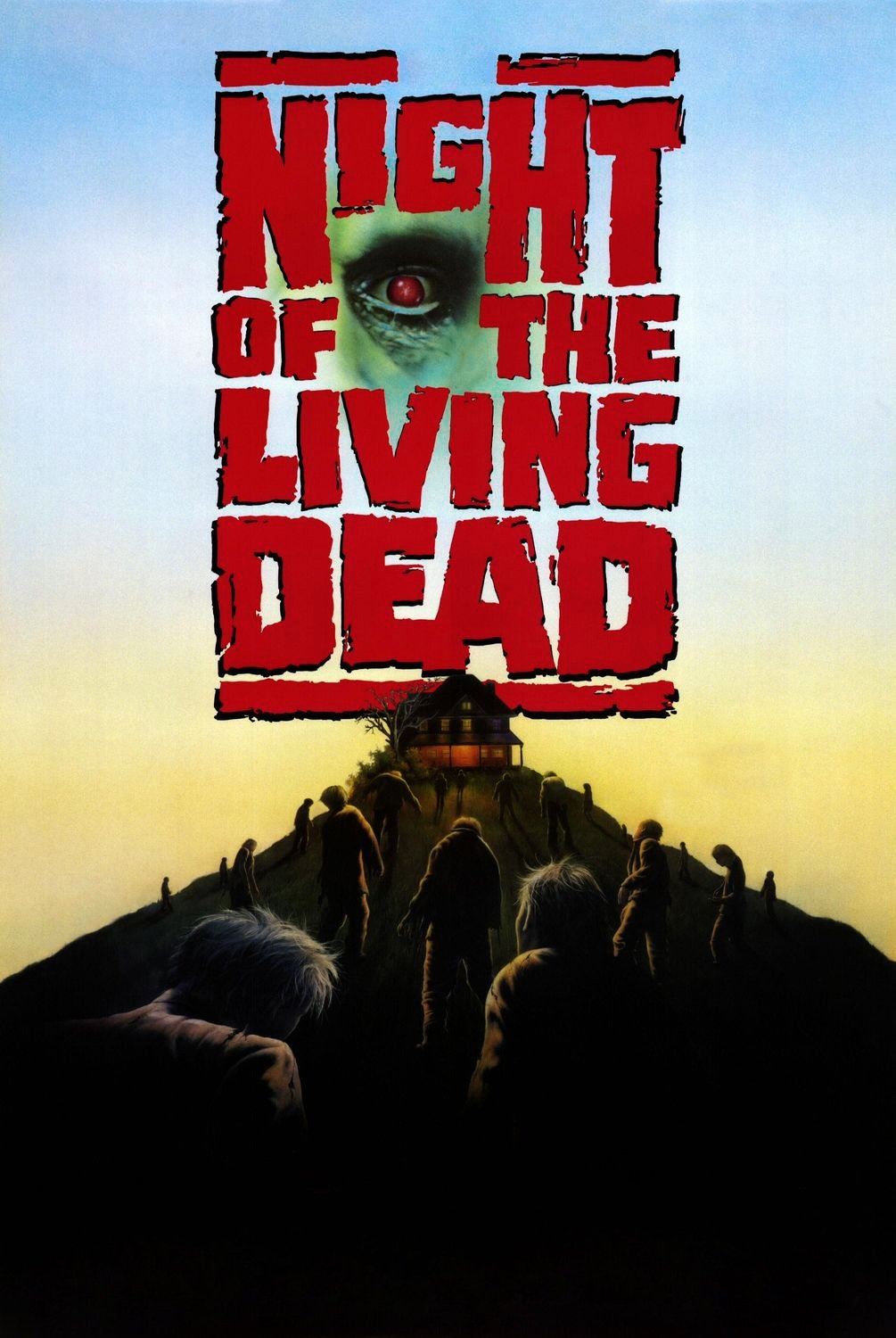 Night of the Living Dead is a 1968 independent horror film written and directed by George A. Romero and stars Duane Jones and Judith O'Dea. This all time classic is as simple as frightening. When a mysterious crowd of brutal and bloodthirsty monsters is ravaging the US East Coast, a group of lone survivors barricade themselves in a farm house. But the dead aren't gone long. Breathtakingly suspenseful, "Night of the living Dead" is still one of a kind.
Horror | Director: Tom Savini
Do you agree with our list?
If you have any movie to add to this list please send us a mail to [email protected]